Cadiras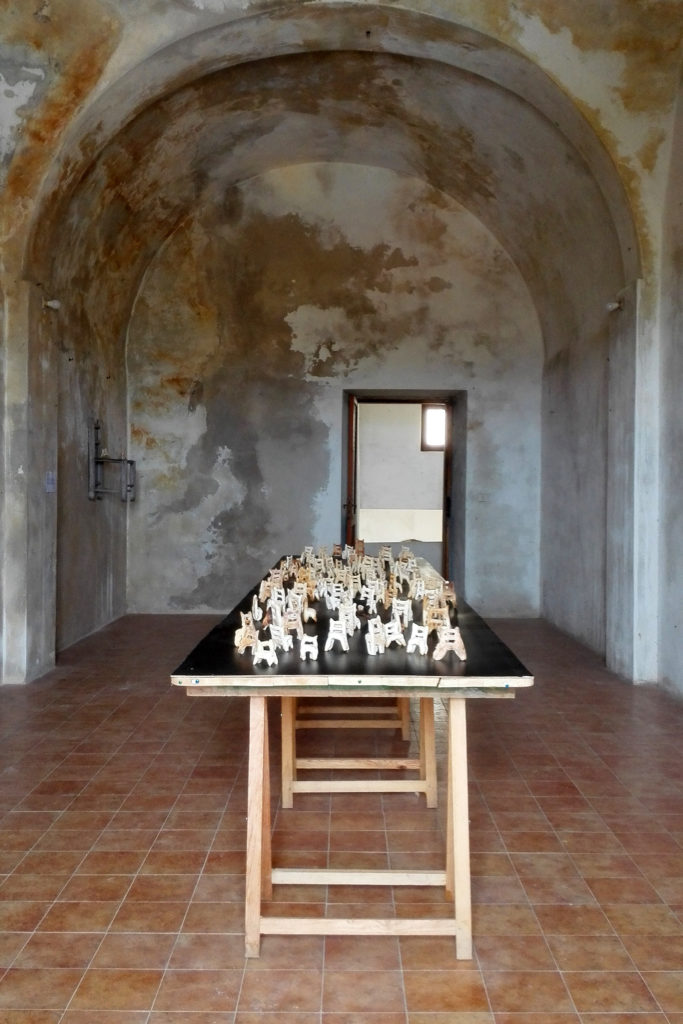 Site-specific Installation together with Ivana Pinna for the exhibition "Su Bixinau" (the neigborhood) in the Sala da pranzo Monasterio Santa Rosa,Nurri, Sardinia/Italy.
Cadiras (Chairs) More than 150 chairs made of bread – food for every day, simple, nourishing, accessible to everyone – to symbolize a community that has the desire to find itself in the small simple things of everyday life. The choice of the number 150 is inspired by the Dunbar number, a numerical quantification of the theoretical cognitive limit, in which an individual is able to maintain social relationships, by knowing the identity of each person and the relationship between each other.
Ingredients: 5 meter table, mother yeast, water, salt, bread dough, bread smell
Huge thanks to Andrea Secci who generously provided us the ingredients and his entire bakery for the production.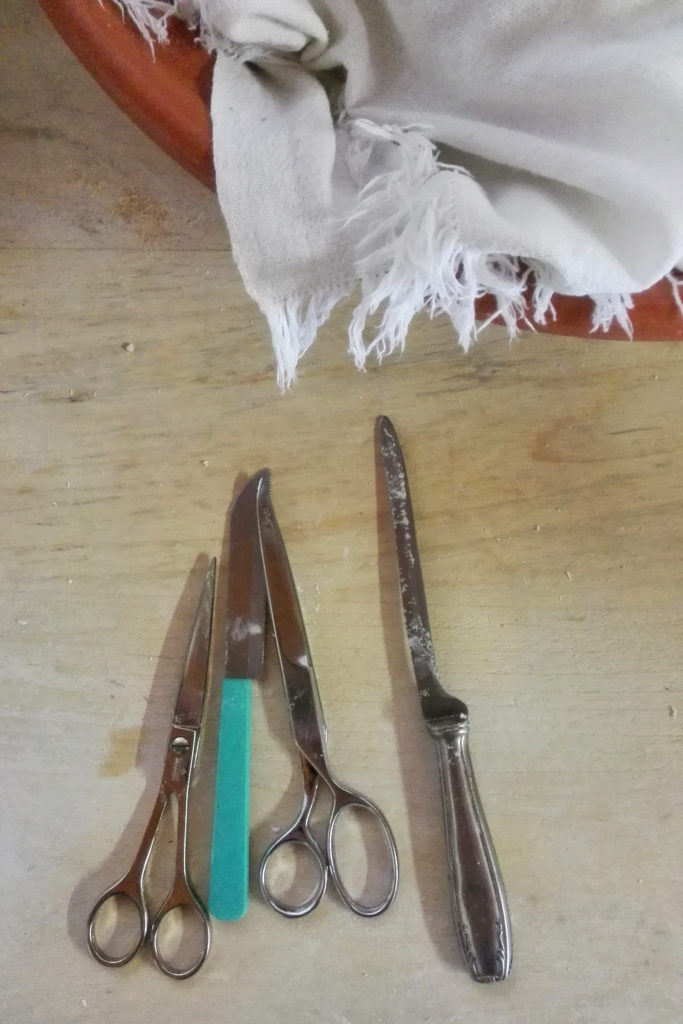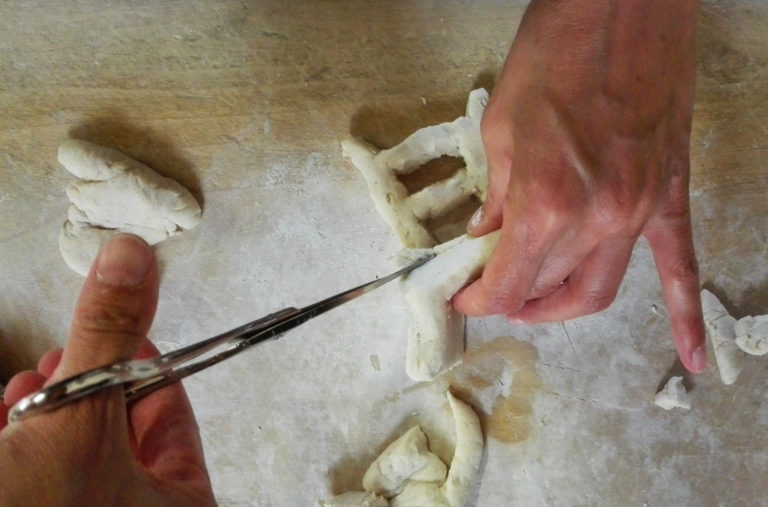 "SMALL works with a big potential, as a seed, which contains on it the very essence of the whole."
In contrast to today's consumer society, in which "bigger meansbeautiful", the exhibition would like to reflect on how the "SMALL" can reveal hidden aspects that also affects the personal sphereof the individual. By approaching, to grasp the details of the work, the distancesare shortened and the perception of the viewer changes
inevitably creating a more exclusive relationship between objectand observer. The proximity to the SMALL leads the individual to a slow discovery, to a dialogue that involves his most intimatesphere, generating a moment of introspection, almost ceremonial, in which small works, like icons, provide us the keys to enter into an other space.
– Curated by Ivana Pinna & Thomas Keis
The 2 chairs are the "ambassadors" of the largest work presented in a 4-meter table with the other chairs. In the video the processing of the entire mass for the preparation of the bread.
Bread, LCD display15 x 21 cm and Sound