HORIZONTES
Exhibition Konvent from 01.04. until 30.04.2017

Thomas Keis is an artist that experiments with furniture, lines and matter. Originally from Germany but stablished at the foot of Montserrat mountain, he has defined himself from his experience. His pieces have a strong architectural content.
Furniture as a sculptural piece or as part of a property, to form a definition and a weight in personal life. Keis works from recicled material of all types, old ones specially, from antiques, markets or simply abandoned. He reuses them and mix them giving meaning all his creations and with an absolutelly personal touch.
Pep Espelt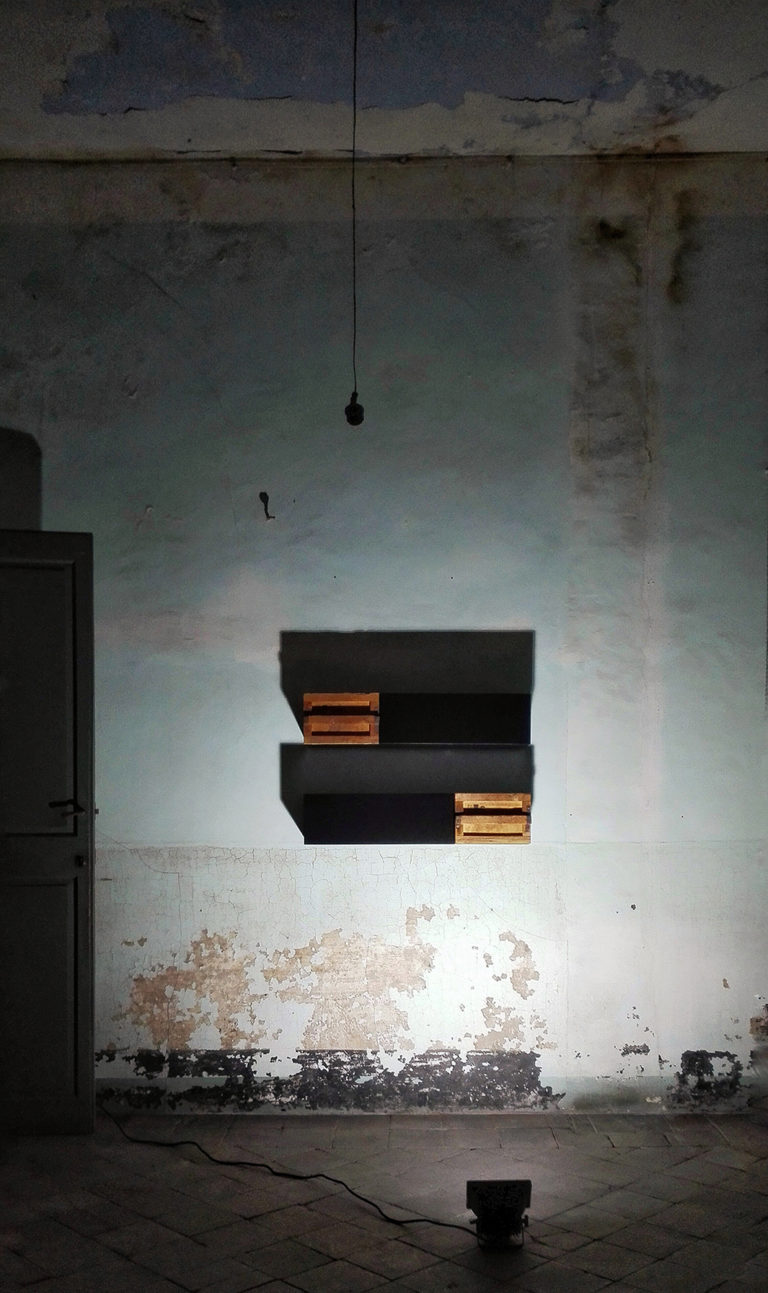 Horizon as a definition, is the line that apparently separates sky from land. Seen from all angles, that is the line always appears at the height of the observer.
Black horizons, like sculptures in the wall, that can be zoomed in and out, give the viewer the complicity to define, zoom in and construct lines that transform the visual focus.
Black color marks the form with decision, defining the object in the place and its sorrounding.